ETHEREA SURVIVAL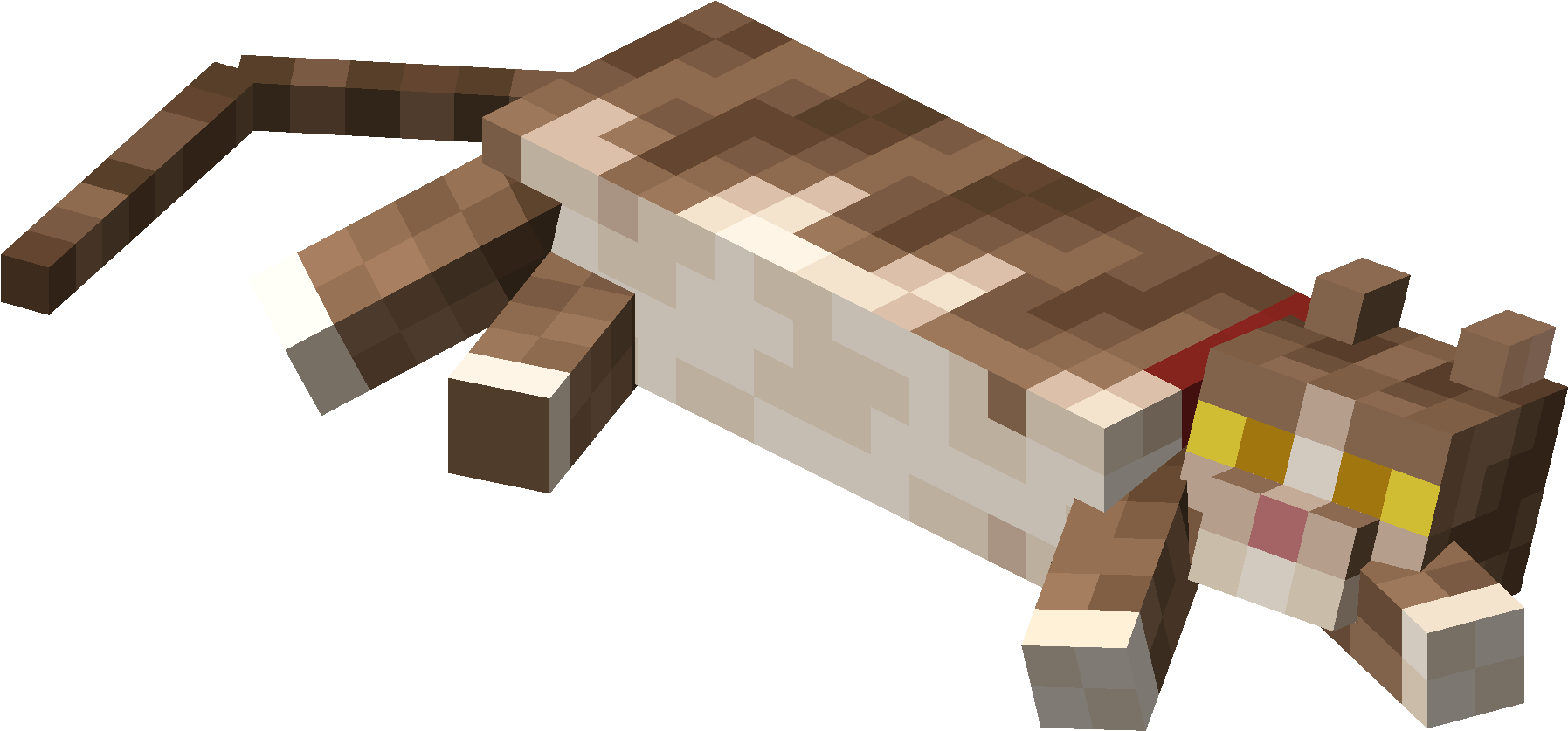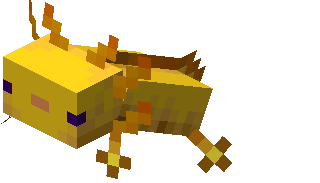 Do you have issues with our services that need to be resolved?
Here you can find all of the support options that are available.

If you need to have the issue resolved ASAP, we recommend to contact any of our staff members on Discord.
Optionally, there are three three threads dedicated for support on our Discord server. They can be found in the CONTACT STAFF category.

All issues, that do not need to be dealt with right now should be reported using the support ticket form below.
Be sure to include all of the important information, plus your contact info, so we can reach out to you.

Please include your full Discord tag, if you have a Discord account. We'll use this as the primary way of communications with you!
DISCORD SUPPORT
For GENERAL ISSUES, use the #help thread.

For EVENT ISSUES, use the #event-reports thread.

For URGENT ISSUES, use the #urgent-reports thread. These issues take precedence before any other.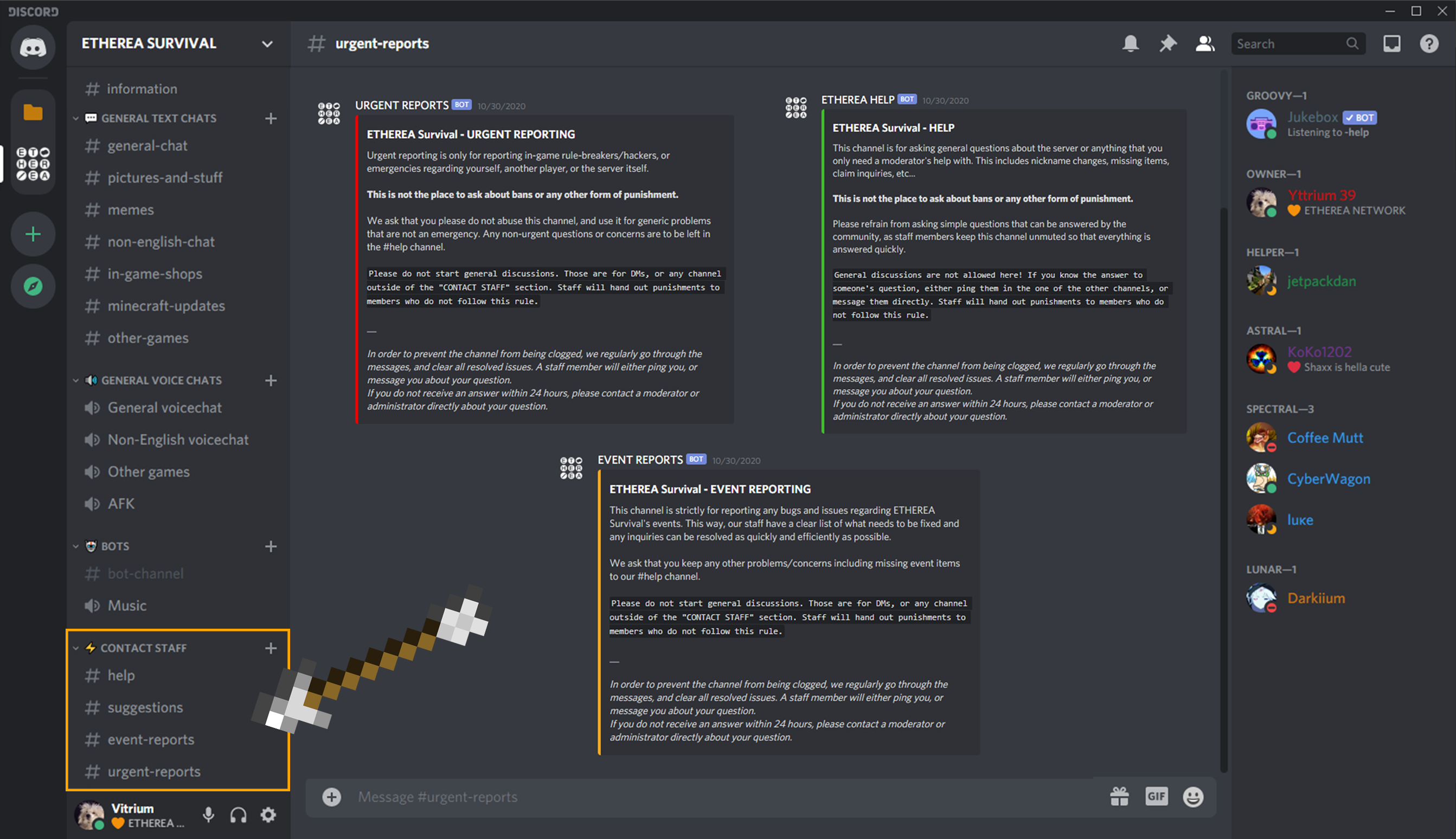 CONTACT
If you need to contact the server management, use one of the following E-MAILS.
We will reach out to you as quickly as possible!

PLEASE DO NOT USE THESE E-MAILS FOR GENERAL ISSUES!
STATUS
SURVIVAL.PLAYETHEREA.NET
VOTE FOR US!
By voting, you greatly help the server, and get rewards by reaching voting ranks.
FOLLOW ETHEREA DEVELOPMENT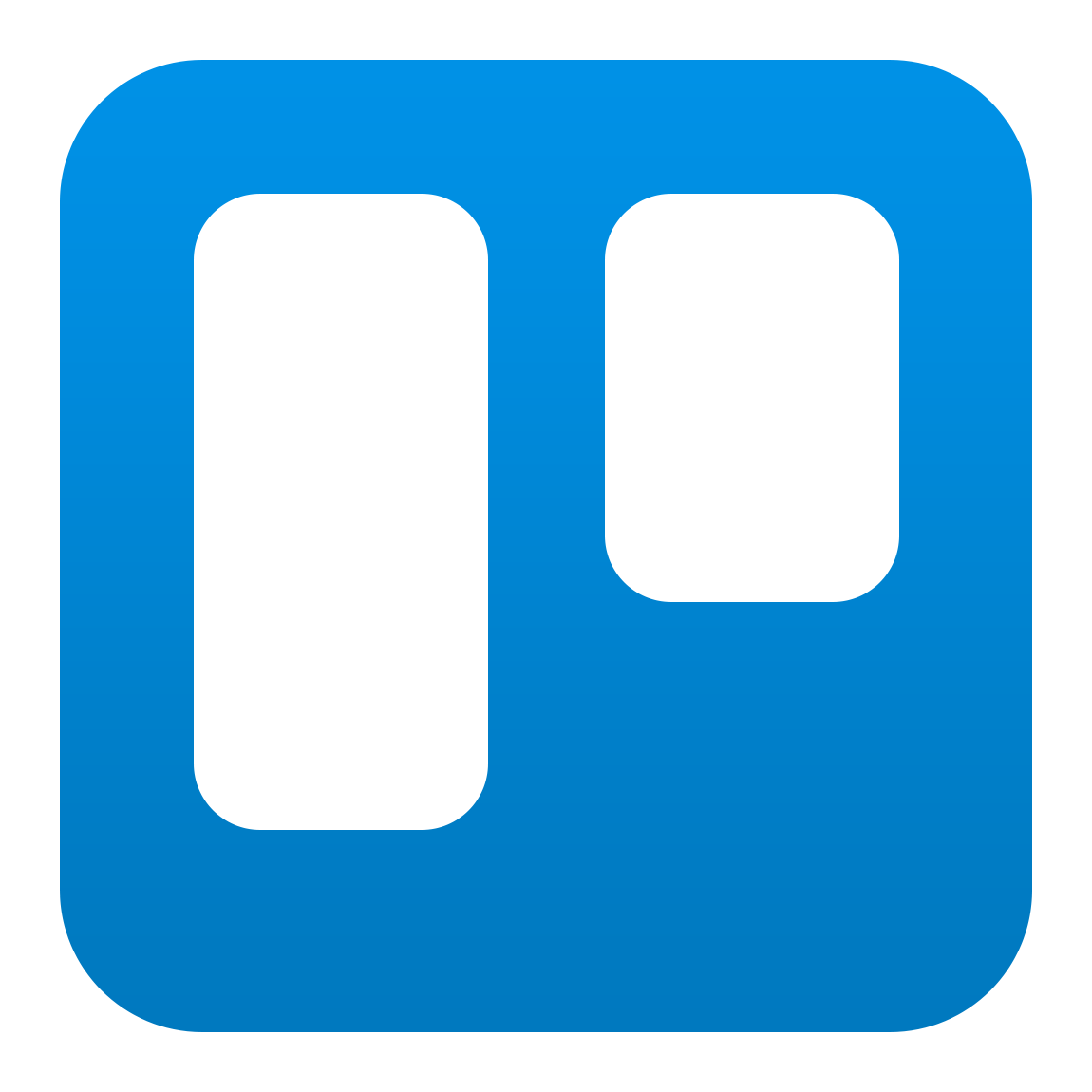 We share most of our server development on our Trello page! Check-in on the latest planned features for ETHEREA SURVIVAL.
Tweets by EthereaNetwork